Commercial Customers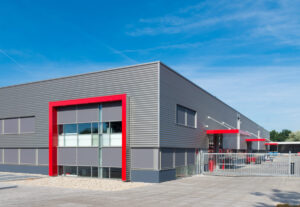 Every year, unwanted pests spread diseases, contaminate food and destroy more than just commercial property, they can destroy your business' reputation. The economic impact on business from pests and rodents is staggering with over $20 billion in direct costs associated with the damage of property, not including the indirect and intangible costs such as the loss of customer confidence and poor employee morale. Today amidst growing concern for the environment and government regulations, pest control for your business is more important than ever. Because Adams Pest Control understands that you have invested too much money in your business to risk damaging your reputation with a pest control problem, we provide the highest quality of IPM(Integrated Pest Management) available for industrial and commercial establishments. We will work with you to develop a program to inspect, analyze and treat whatever issues might arise in terms of pest control. Because every business, building, and facility is unique, your custom-tailored IPM will be designed to specifically addressed the needs of your business. Your individually designed management system will include:
A thorough inspection(interior/exterior) with recommendations
Regular quality assurance audits
An HACCP review combined with consultative services
Trends analysis
A log book to record any specific issues that arise between treatments
Educational Support
Immediate emergency services
In cooperation with you and your employees, Adams Pest Control will enable you and your business to control pest issues in a way that is proactive, rather than reactive, preventing problems from arising, in most cases, rather than having to resort to crisis mode if a problem should develop. When you work with Adams Pest Control, communication is always our focus. We will always be in dialogue with you regarding improvements in sanitation, modifications to your structure, or whatever other actions can be incorporated to decrease the possibility of future pest problems. Because we are your proactive pest control company in Halifax, we want to help you stop problems before they begin. Regardless of your line of business, we will develop a plan to serve you. We have experience providing the highest caliber pest control services in Fredericton, Saint John, Moncton, Halifax and surrounding areas to various industries, including:
Government Agencies
Fine Dining
Educational Facilities
Retail & Grocery -Property Management
Quick Serve Restaurants
Food Processing and Distribution
Bars and Pubs
Healthcare Facilities
Warehouse and Storage
Hotels and Resorts
Industrial Manufacturing
Service Contracts
All service contracts are tailor made to your business requirements and our contracts are designed to maintain a pest free environment. Our commitment is to deliver the following to all our business customers:
Scheduled routine treatments and inspections
Information and advise on the pests being treated
Full documentation and a detailed reporting
Professional and friendly customers service
Tamper proof bating
Competitive pricing
Full risk assessment
Fast response times
Efficient service
Discreet service
Even before reaching the door of your business, the trained eyes of your certified Adams Pest Control representative begins to pick up clues of what you may require. after consulting with you about any particular concerns you have, the Adams service professional will perform a thorough evaluation of both the interior and exterior of your facilities. Then, you will be receive a detailed analysis and explanation of all the Adams total pest control service programs available to enhance the safety and peace of mind of your employees and anyone who visits your premises.
Our Commercial Services Include(but not limited to):
Flying Insect Program Bird Exclusion
Pest Prevention/Exclusion Sanitization Services
General Insect Program Washroom Care
Fumigation Bioremediation
Eco Friendly/LEED Stored Product Pest Management
Bed Bug Services